Let our real marble products make your style shine. Choose elegance and craftsmanship in perfect balance.
Roxxlyn stands for uniqueness and individuality. In our factory located at the center of Berlin, Germany we craft elegant real marble iPhone case, genuine marble Sunglasses and accessories for modern life from the combination of high-quality designs with traditional craftsmanship and natural materials. 
The foundation of our exclusive design arises from old natural rock of up to billions of years, which is processed and manufactured in a complex process resulting in thin and light real-marble veneers. Creating unique products is not only a question of design and functionality, but a special and distinctive feeling of touch between human and product.
We are a dedicated team of engineers, designers and artisans who are believe that less is more and that high-quality materials are essential for creating outstanding products. Our products combine craft and innovation, nature and urban life. We believe in the simplicity and beauty of natural marble, which we perfect into stylish marble Sunglasses, iPhone, Huawei, Google and Samsung phone cases, accessories and design pieces.
Some technologies need years, some a lifetime. The constant desire to change our lives through natural elements has been and still is the vision of our aspirations. Our driving force is incorporating natural stone completely into unthinkable and new areas of everyday life. Man has always had a deep attachment and aesthetics to stone. Natural stone forms the surface of the earth and is the very basis of our human existence.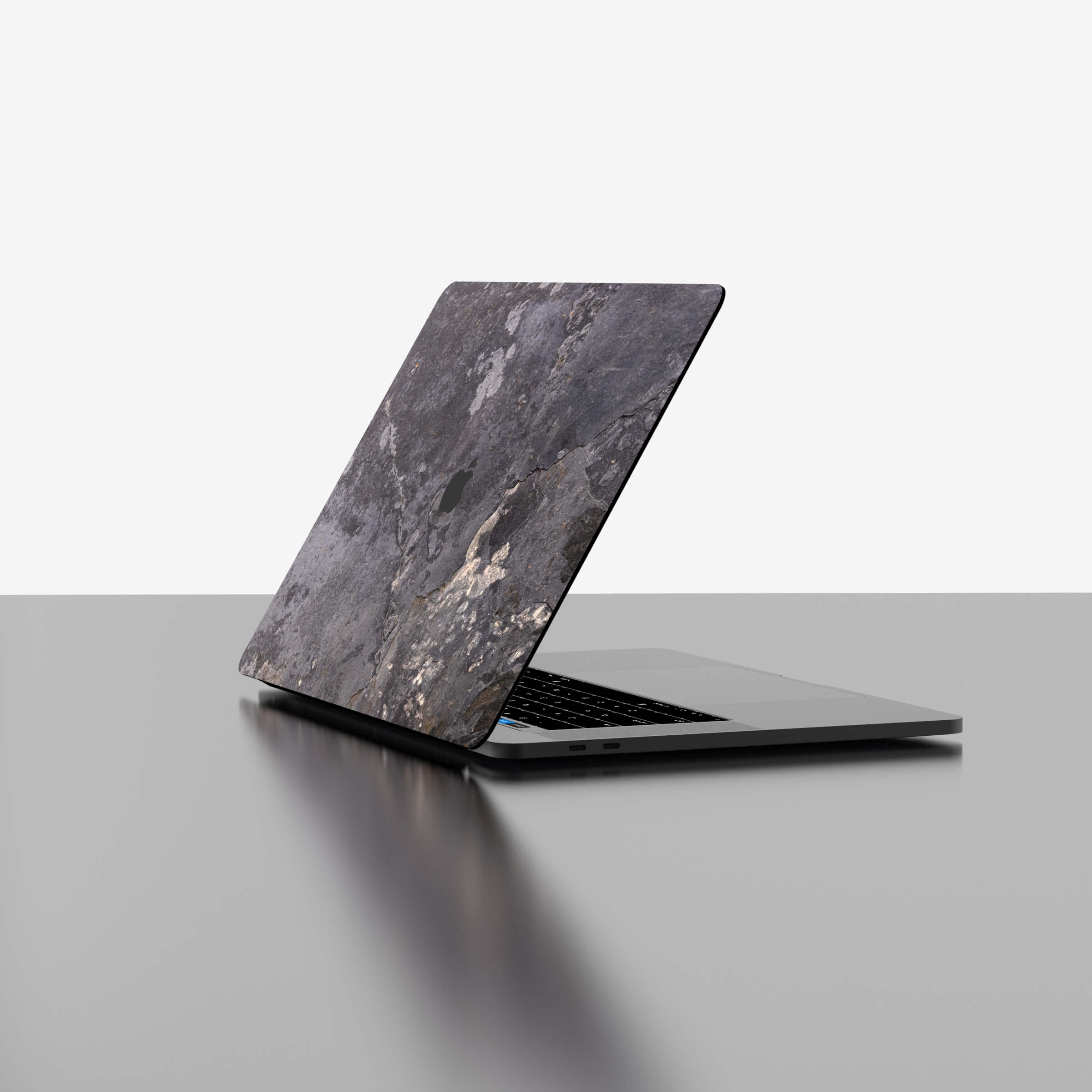 Bored of your homogenous MacBook look?
Checkout our stylish MacBook skins to make your MacBook looking even cooler and much more unique.
Looking for a new marble phone case?
We've prepared our catalogue with all the details you need. Add a pop of texture to your new phone specification.
First select your desired unique piece of marble.
Next step, make your selection on the body color of the phone case.
Give your phone case an even more exclusive touch with your custom engraving or initials.