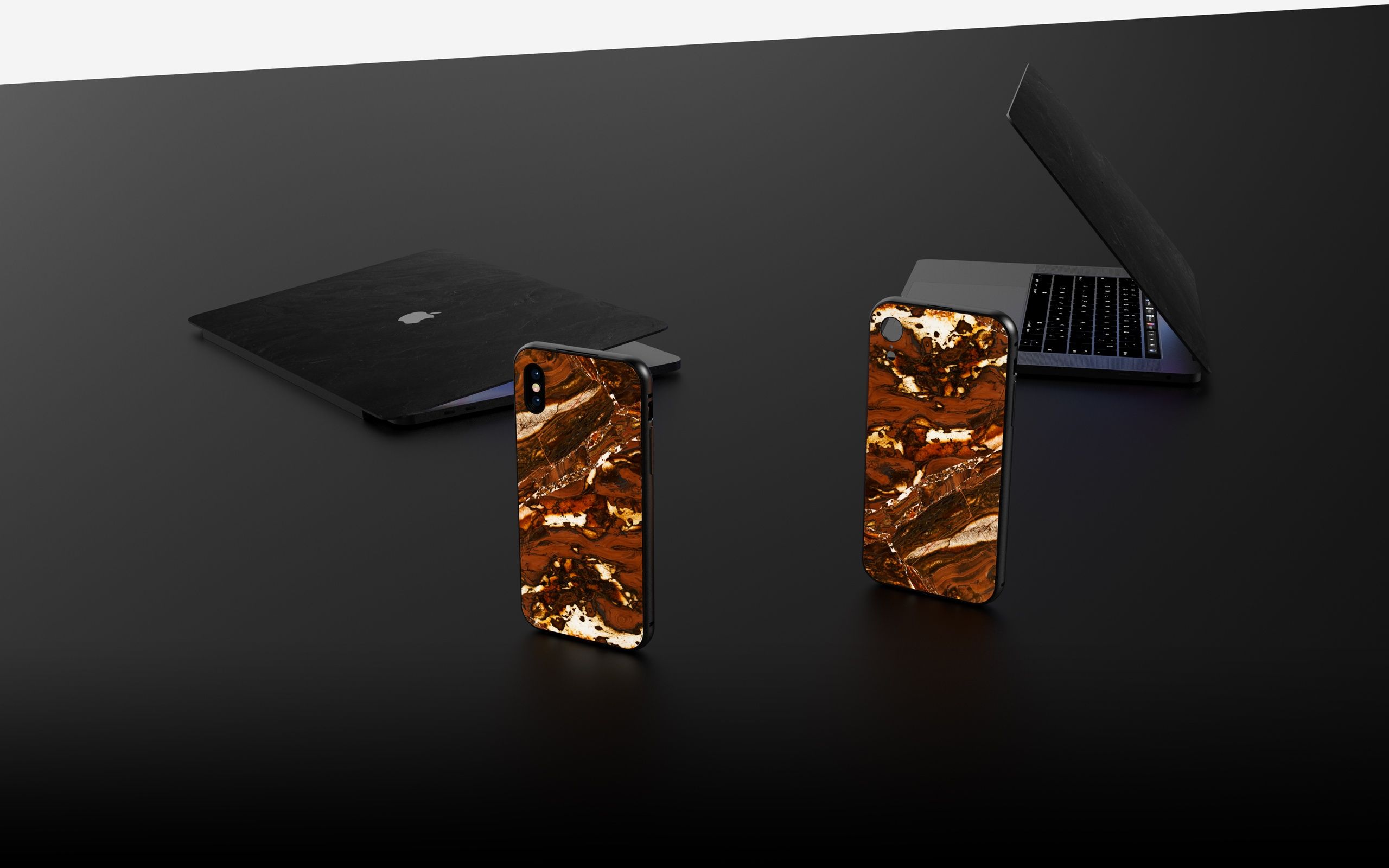 珍貴石頭手機保護殼虎眼
珍貴的石頭手機保護殼虎眼 – 它的質量體現在它的永恆之美和優雅。 數百年來,由於其獨特的著色和光效,虎眼被視為一種強大的護身符。開採自南非和西澳大利亞採石場,在維羅納的精湛工廠中切割成花絲,柏林寶石進一步加工成高質量設計師手機保護殼。最终形成結合明確無誤、纤细和永恆設計的鋁制外殼。該手機保護殼重量僅為60克,是一款真正的傑作,其色彩和石材結構無可挑剔。
Durability 
Shock-absorbing aluminium body will guarantee optimal resistance from drops and knocks.
Slim and Lightweight 
With a weight of only 0.45g, this precision-machined hand-made case fits your iPhone perfectly, and gives an easy access to all buttons and ports.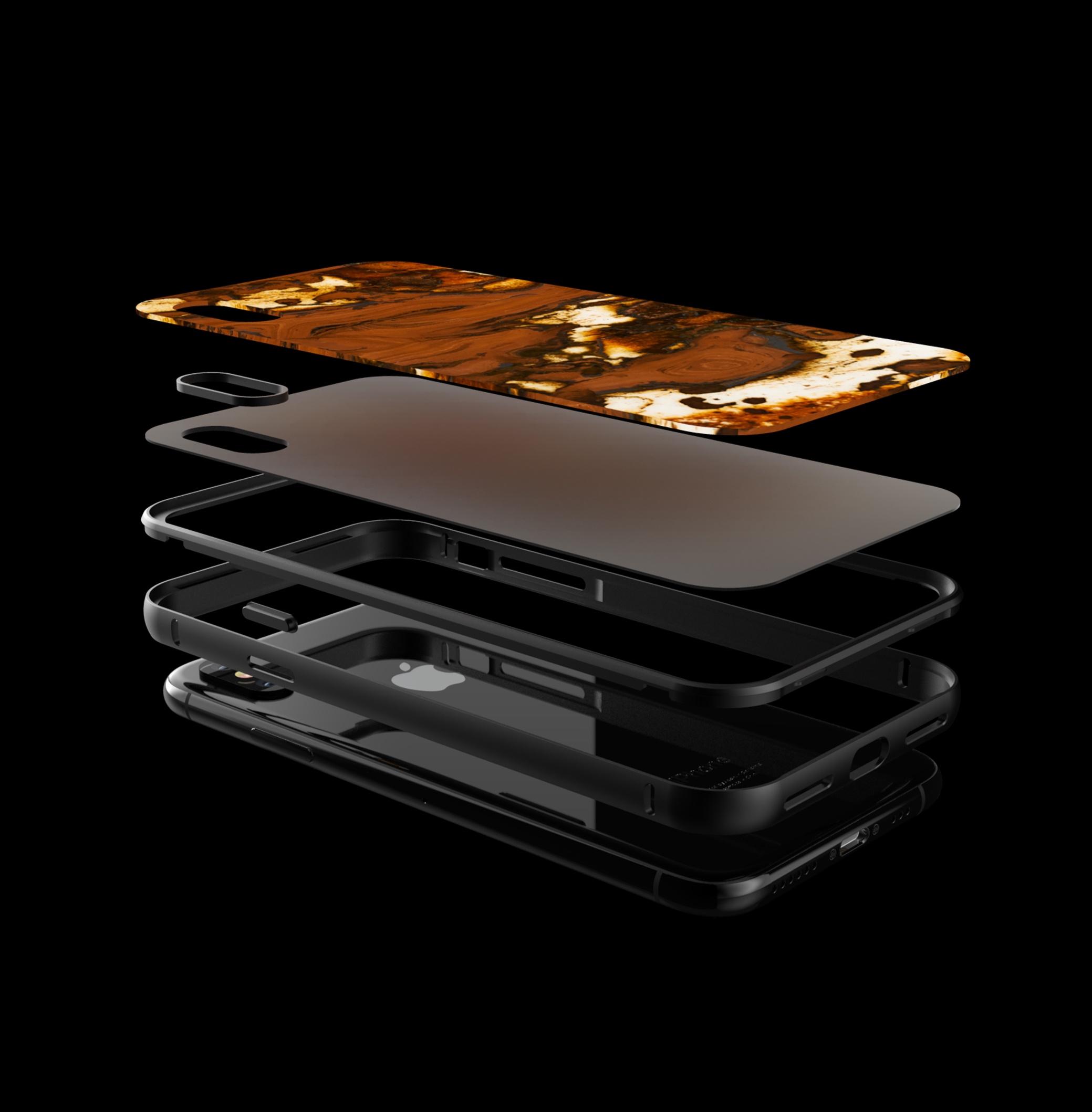 Wireless Charging 
This case is made for wireless charging, no matter stone or metal – its simply works perfectly.
Bespoke
Customize your case in every detail, from the stone veneer to the aluminium color.
制造。
德国手艺制造。
花了近兩年的概念和發展來掌握這項技術。這個過程可以創造出十億年前天然石材的超薄、超輕的獨特石材飾面。像信用卡一樣靈活,輕如羽毛,獨特而優雅,獨特的石材採用金剛石工具加工而成,以實現其精確的幾何形狀。所有工件經過手工打磨,清除灰塵和污垢,並塗上一層薄的納米密封層,以保護其免受外部影響,從而形成現代高科技材料與鄉村岩石間的獨特對比。岩石結構輕巧靈活、獨特。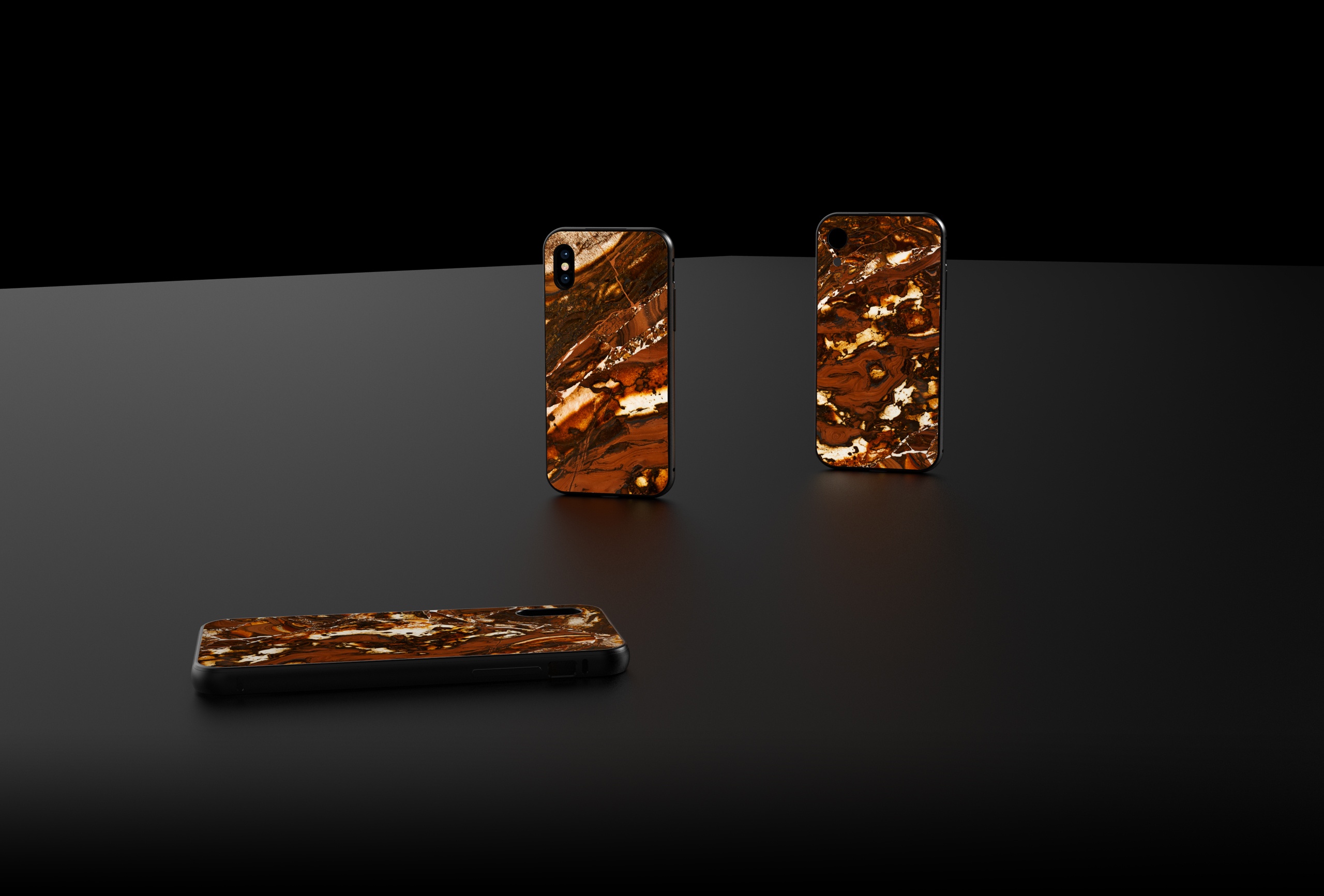 如果人們不同,那麼為什麼所有產品都是相同的
我們將帶你參與從個人石材選擇到製作你的專屬產品的特殊旅程。憑藉世界上首個來自Roxxlyn的實時配置器,我們希望從一開始就將你包含在我們的特殊工藝和技術中。選擇代表你個人的獨特的石材,在岩石結構的顏色中盡情發揮你的想象力。通過親自雕刻來優化你的Roxxlyn產品。你不僅是購買Roxxlyn產品,而是將其個性化。