The design and interior design of our Berlin based studios is the result of teamwork. Every single Roxxlyn team member's ideas and wishes have been incorporated down to the smallest detail.
The stone forms the foundation of the furnishings and can be found in many elements. Noble materials such as brass refine this contrast and create a uniqueness between the elements.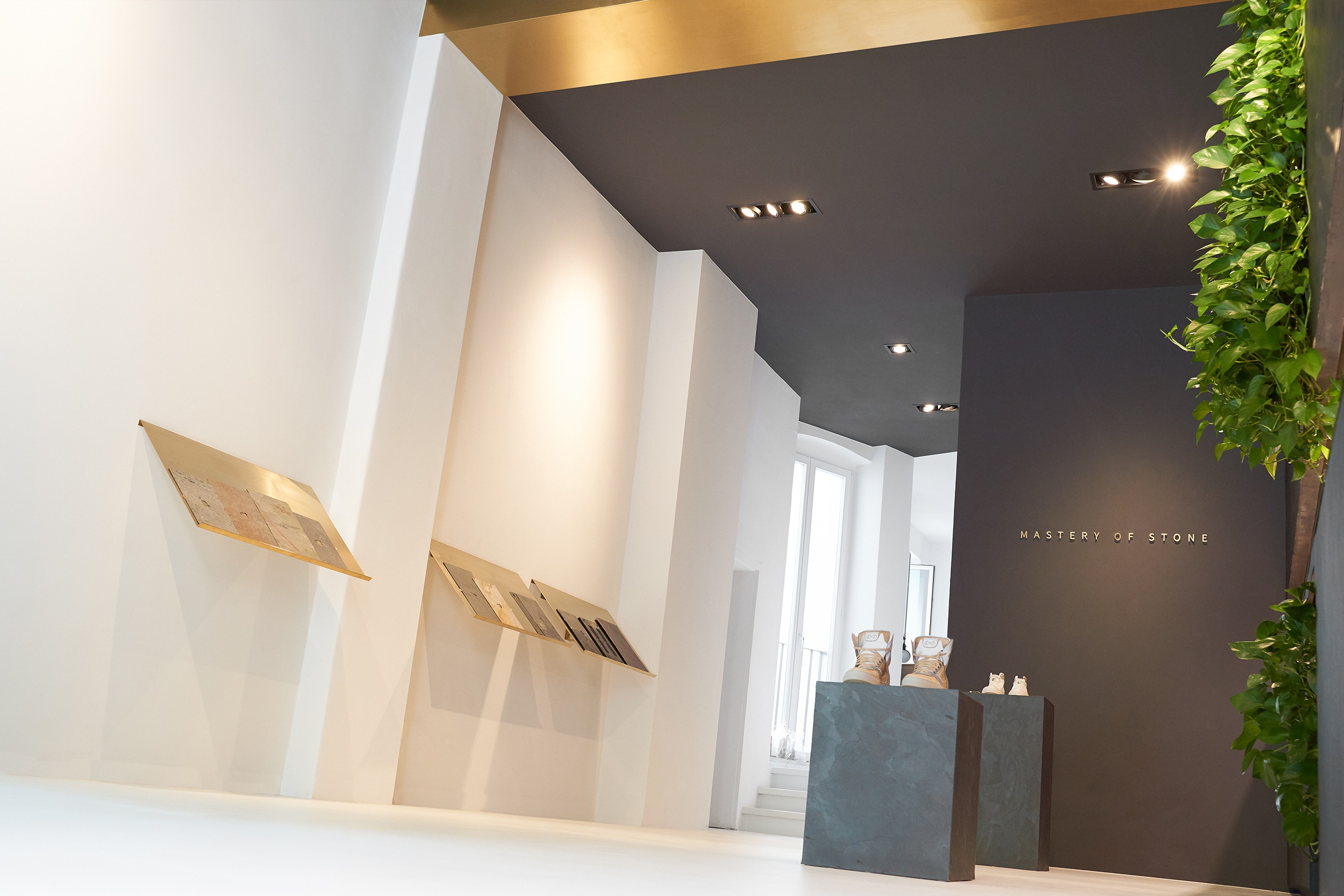 A minimalist style in the interior reflects the design of the Roxxlyn products and provides the studio with clear lines.
Symmetry and uniform colours focus on the products and attract the attention of the visitors.
Our studio is much more than just a regular shop, its a place to meet and interact. Beside the main front display space it also includes an office workspace, a prototyping and development space.