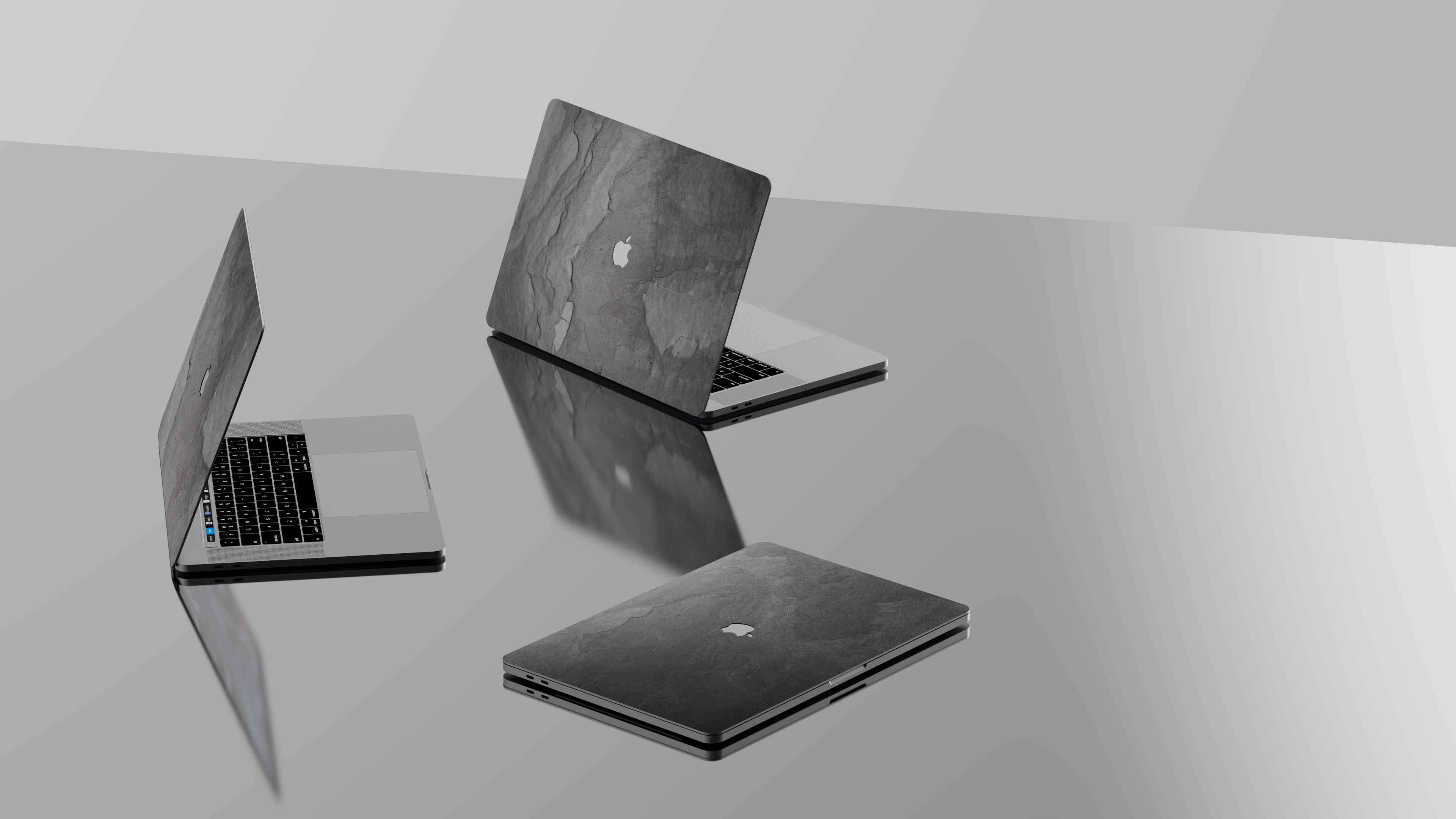 The rich black-grey hue and the varying stone structure create the natural but also rustic piece, which makes black impact so special and unusual. Thanks to a stylish mix of wafer processed stone and a 3m adhesive film, the slate skin black impact is a real masterpiece. Self-adhesiveness protects it from scratches and dirt and ensures perfect haptics and high wearing comfort. Handcrafted with care and love in Berlin.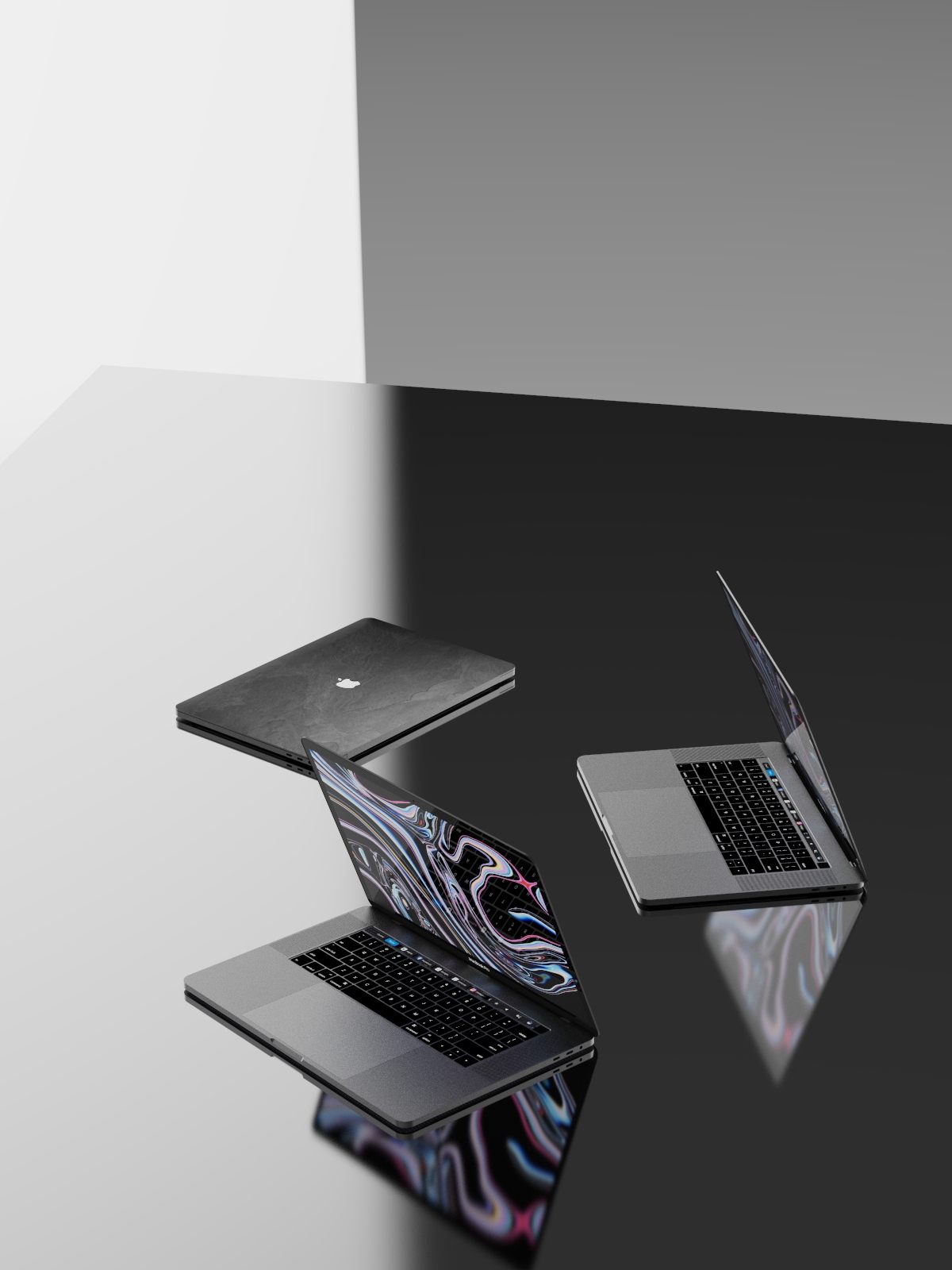 Creating exquisite products is, of course, a matter of defining how they look, and how they work. But also how they feel.
It took almost two years of conception and development to master this technology. A process that makes it possible to create thin, ultra-light and unique stone veneers from one billion years old natural stone. As flexible as a credit card, as light as a feather and still distinctive in its uniqueness and elegance, the stone is machined with diamond tools to achieve its precise geometry.
The resulting workpiece is sanded by hand, cleaned of dust and dirt and coated with a thin nano sealing layer to protect it from external influences, resulting in a unique contrast between a modern high-tech material and a rustic stone rock. Lightweight, flexible and distinctive in its rock structure.