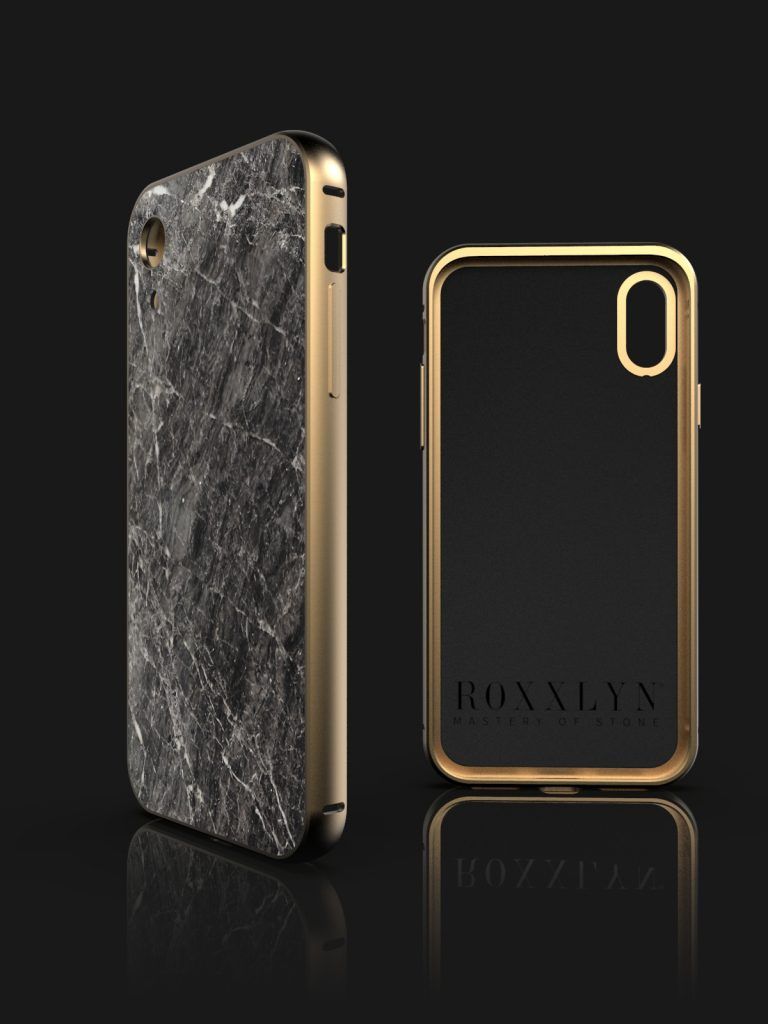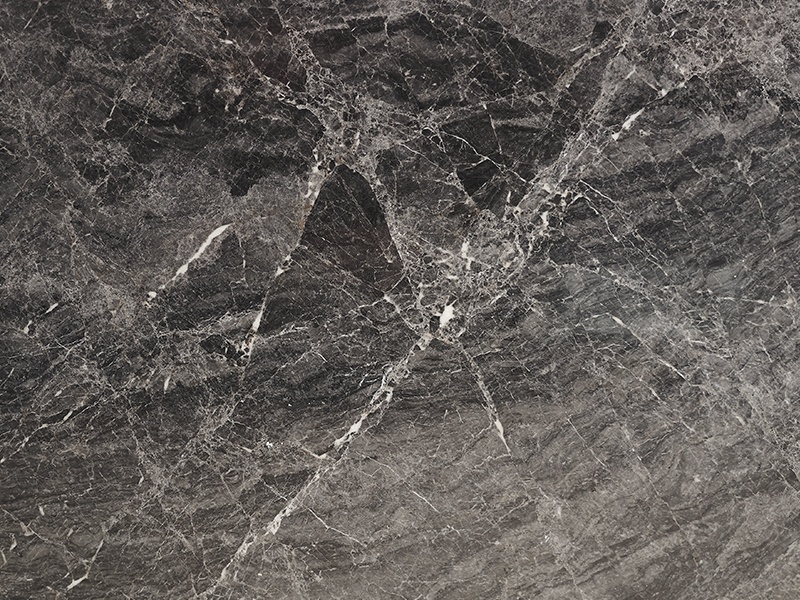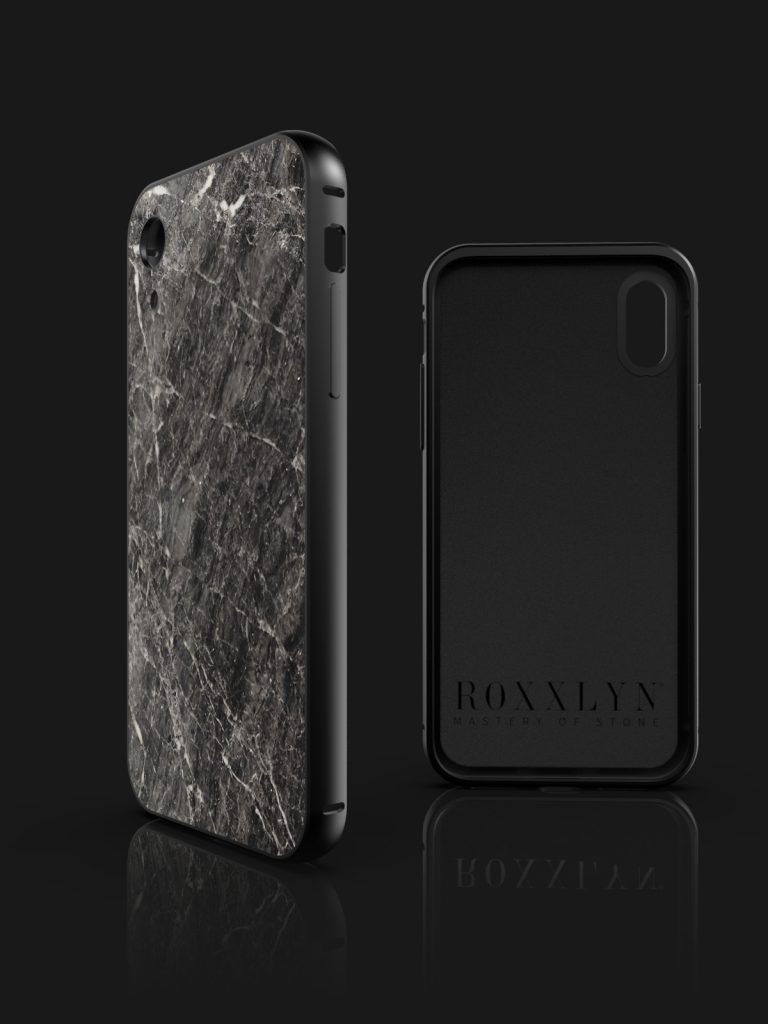 "

Creating exquisite products is, of course, a matter of defining how they look, and how they work. But also how they feel.

"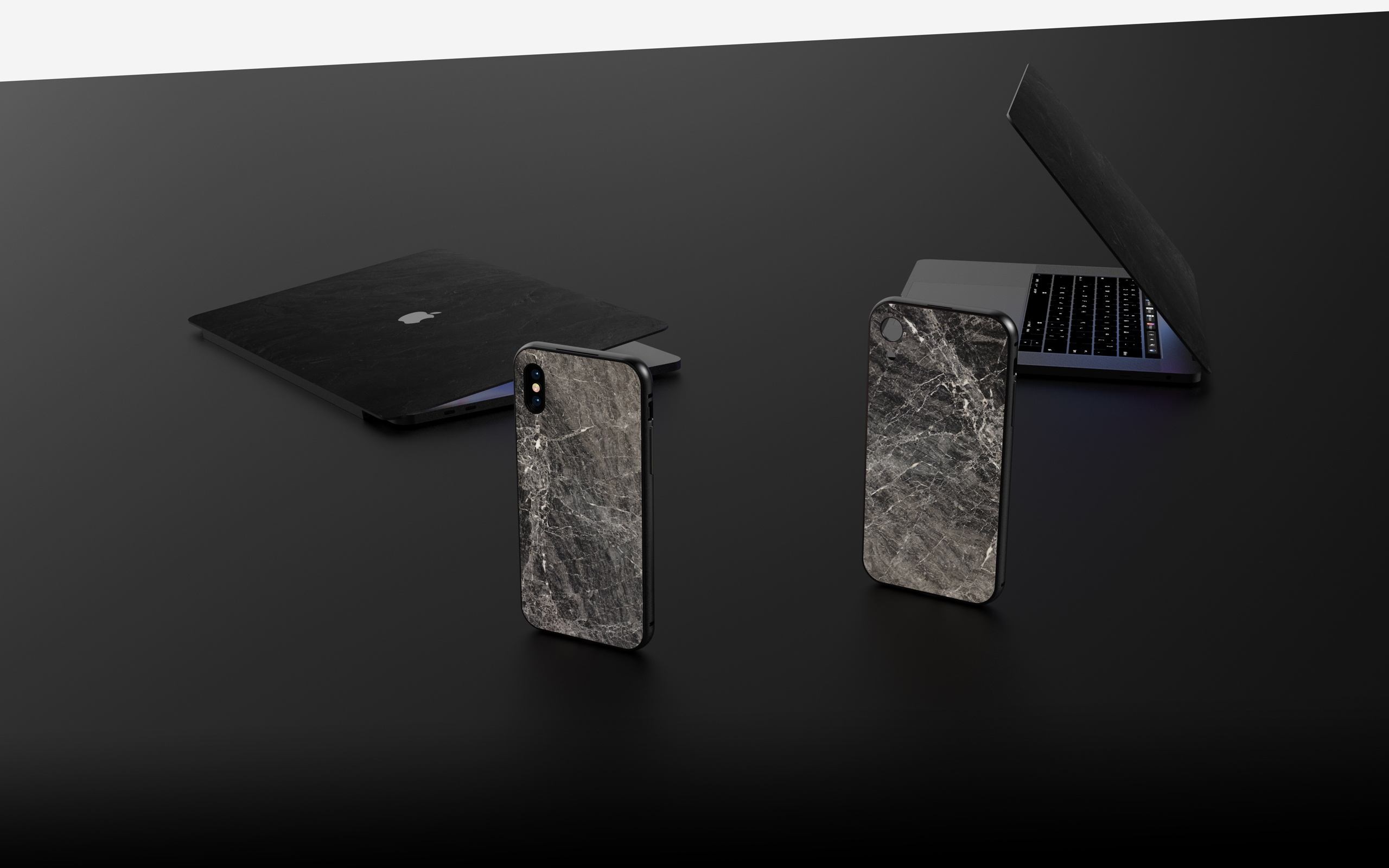 The Real Marble iPhone Case Emperador Grey
The Real Marble iPhone Case Emperador Grey is handmade from Real Emperador Grey Marble in Berlin. The elegant appearance of Emperador is characterized by its fine veined texture. Combined with an ultra-light aluminium case, it is a unique masterpiece of just 45 grams. With its polished surface it unfolds an exclusive atmosphere and radiates luxury. As with all our products, this unique iPhone case is a unique masterpiece, which differs in its unique rock structure and coloring. And yes, wireless charging is perfectly working.
Durability 
Shock-absorbing aluminium body will guarantee optimal resistance from drops and knocks.
Slim and Lightweight 
With a weight of only 0.45g, this precision-machined hand-made case fits your iPhone perfectly, and gives an easy access to all buttons and ports.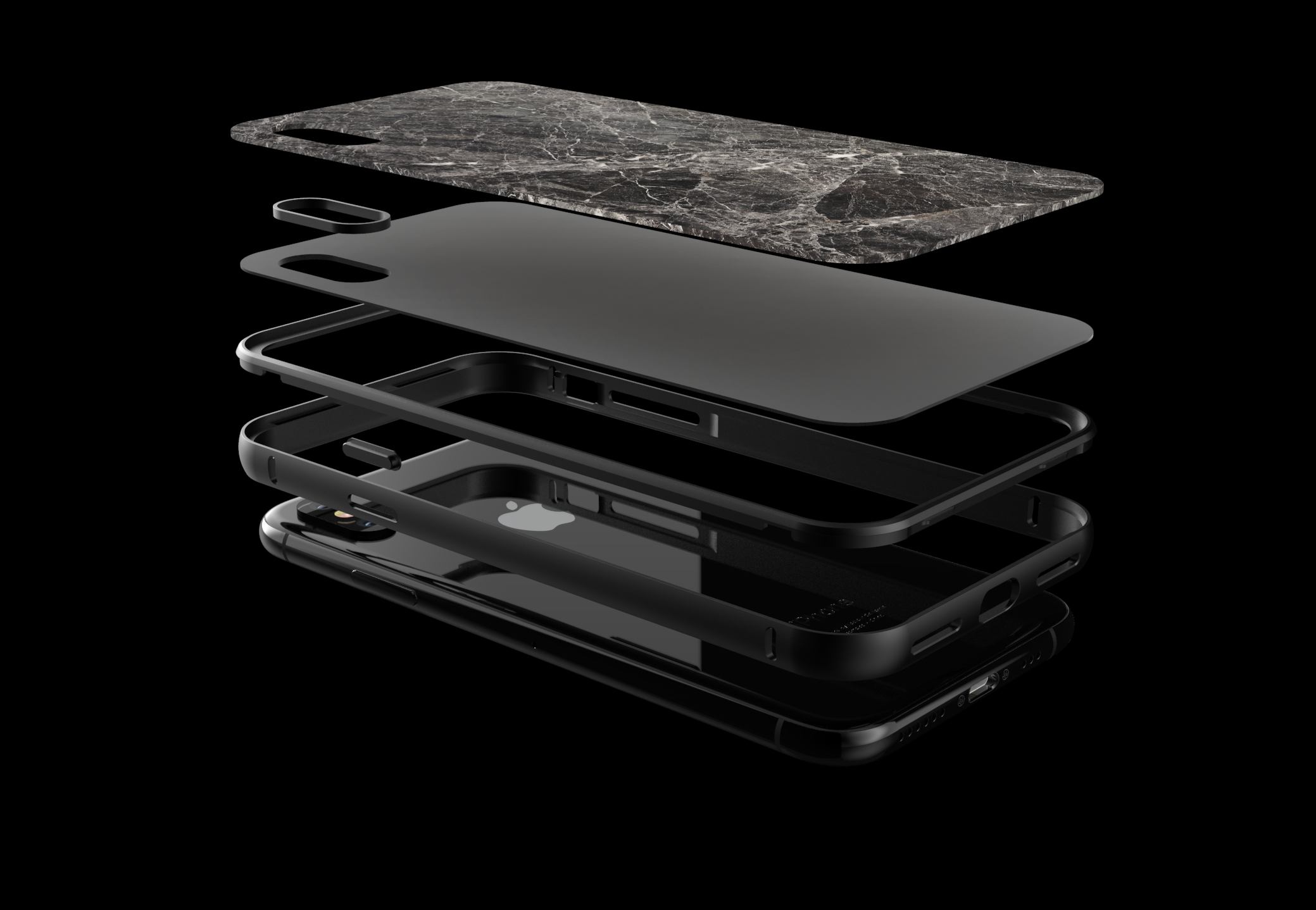 Wireless Charging 
This case is made for wireless charging, no matter stone or metal – its simply works perfectly.
Bespoke
Customize your case in every detail, from the stone veneer to the aluminium color.
Made.
Craftsmanship made in Germany.
It took almost two years of conception and development to master this technology. A process that makes it possible to create thin, ultra-light and unique stone veneers from one billion years old natural stone. As flexible as a credit card, as light as a feather and still distinctive in its uniqueness and elegance, the stone is machined with diamond tools to achieve its precise geometry. The resulting workpiece is sanded by hand, cleaned of dust and dirt and coated with a thin nano sealing layer to protect it from external influences, resulting in a unique contrast between a modern high-tech material and a rustic stone rock. Lightweight, flexible and distinctive in its rock structure.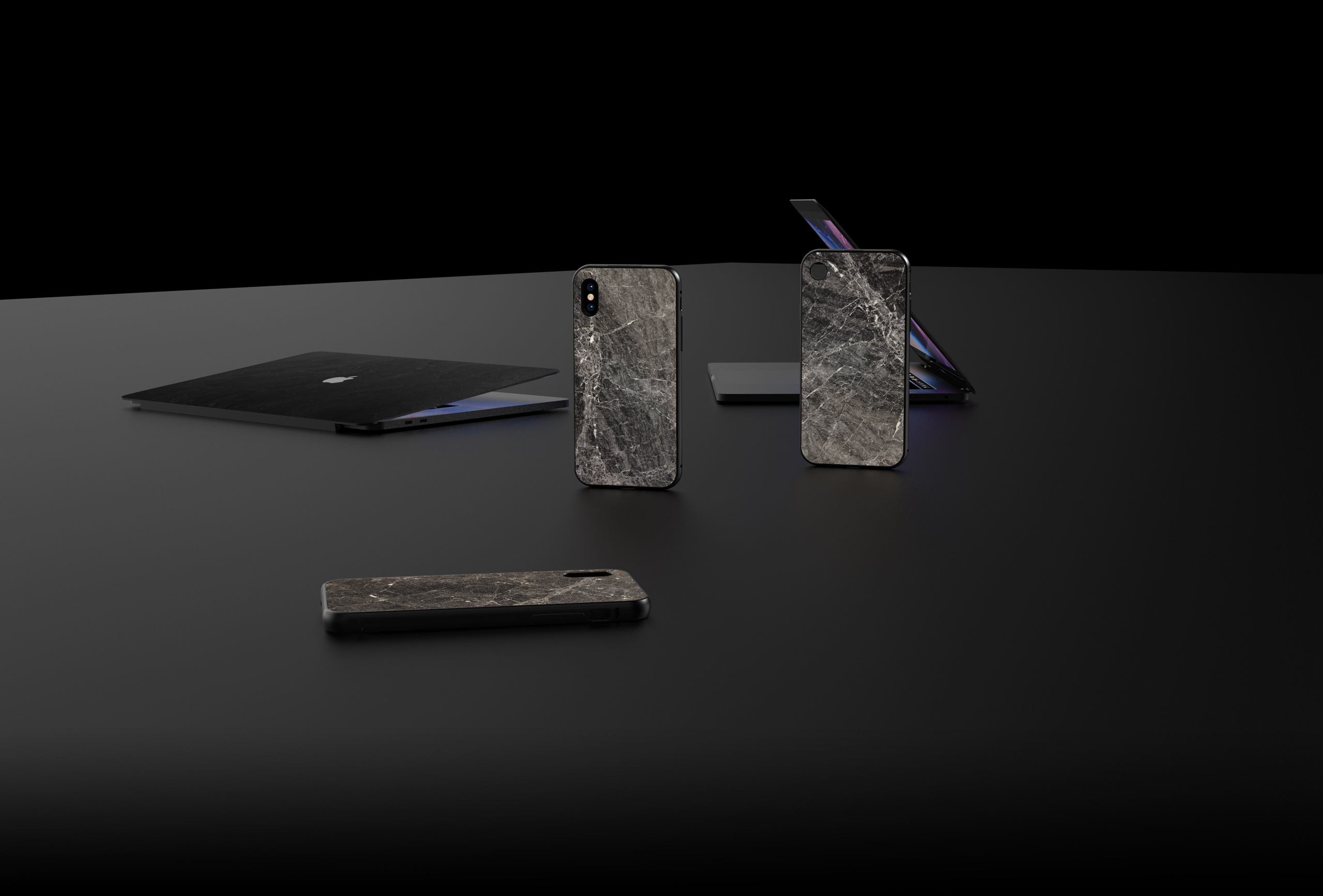 People are different.
Why are all products the same?
We take you on a special journey from the individual stone selection to the production of your desired product. With the World's First Real-Time Configurator from Roxxlyn, we would like to include you in our special craftsmanship and technology from the very beginning. Choose your personal unique stone rock, let your wishes be free in the coloring of the rock structure. Refine your Roxxlyn slate skin by personally cutting out your artwork. You don't just buy a Roxxlyn product, you personalize it.